PURPOSE
The Azores - ALL IN BLUE project was born with the aim of providing the world with another territory that recognizes, accepts and includes Autism, this time in the middle of the Atlantic between Europe and America.

This project is absolutely focused on the need to provide all families that deal with this reality with the opportunity to choose a tourism experience that can afford them unique leisure moments and maximize their quality of life, while reducing the isolation and the social and family impact that Autism introduces into their daily lives. It results from the efforts of the CDIJA and the AÇOREANA DMC to raise the awareness of all the economic stakeholders involved in generating value for Azorean tourism for the importance of creating the necessary conditions for this to also be the case in the Azores.

To be successful, this mission relies on everyone's contribution to change in mindset, allowing us to achieve an inclusive and balanced society that creates opportunities for the participation, development and fulfilment of all children, young people and their families in leisure and well-being activities.

about us
We are a consortium that includes the University of the Azores (UAc), the Center for Child and Youth Development of the Azores (CDIJA) and the travel agency Agência Açoreana de Viagens, SA (Açoreana DMC).

We are developing the research and development (R&D) project AZORES – ALL IN BLUE aimed at creating innovative tourism products for families with children with autism spectrum disorders (ASD).

The Azores, in the middle of the Atlantic, are a safe, sustainable destination with unmatched natural features, which hasthe potential to provide unique leisure experiences capable of promoting peacefulness and well-being.

These conditions are particularly suitable for people and families with a demanding day-to-day life. They also allow you to combine specific habits and usual routines, which are so important for children with ASD, and relaxation and leisure moments for the whole family.
We are designing programs that can meet the families expectations.

I want to know and respond your motivations, concerns and type of preferred activities in travel situations.

We intend to prepare unique experiences, for you and your family.
Inclusive Tourism National Prize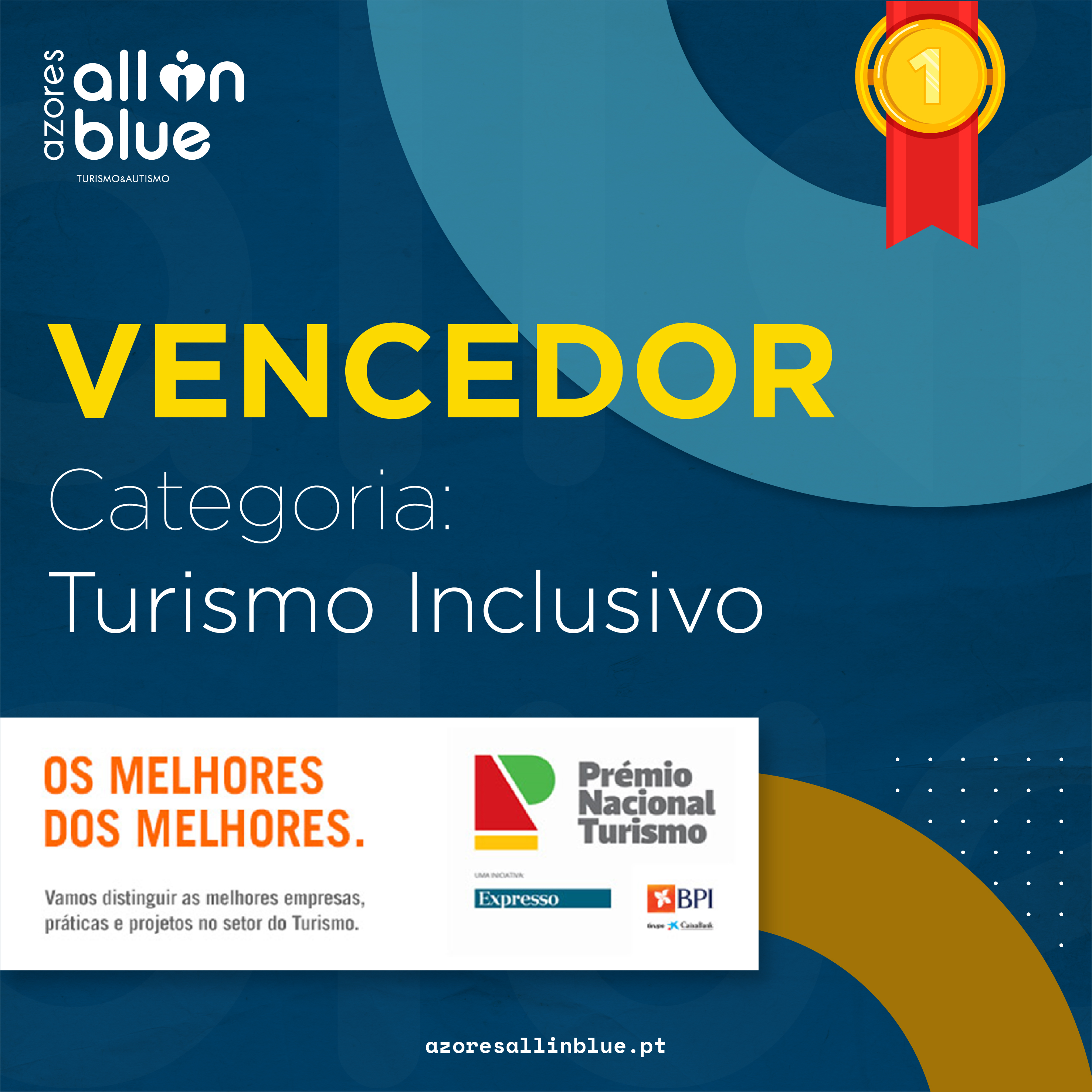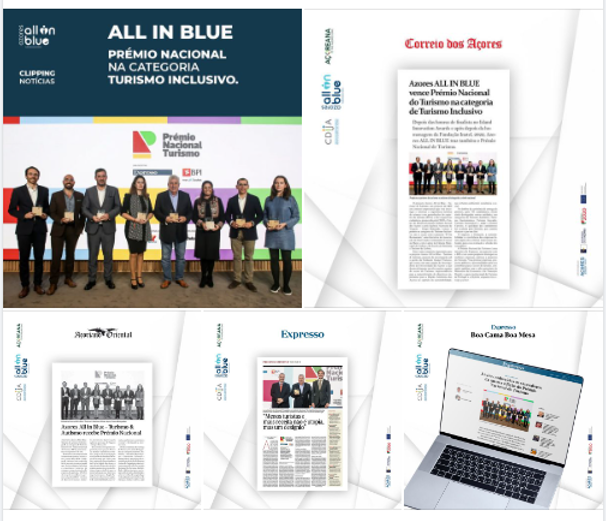 Innovative Island Research Prize
Inatel Foundation Merit Award
what´s new? consultation with suppliers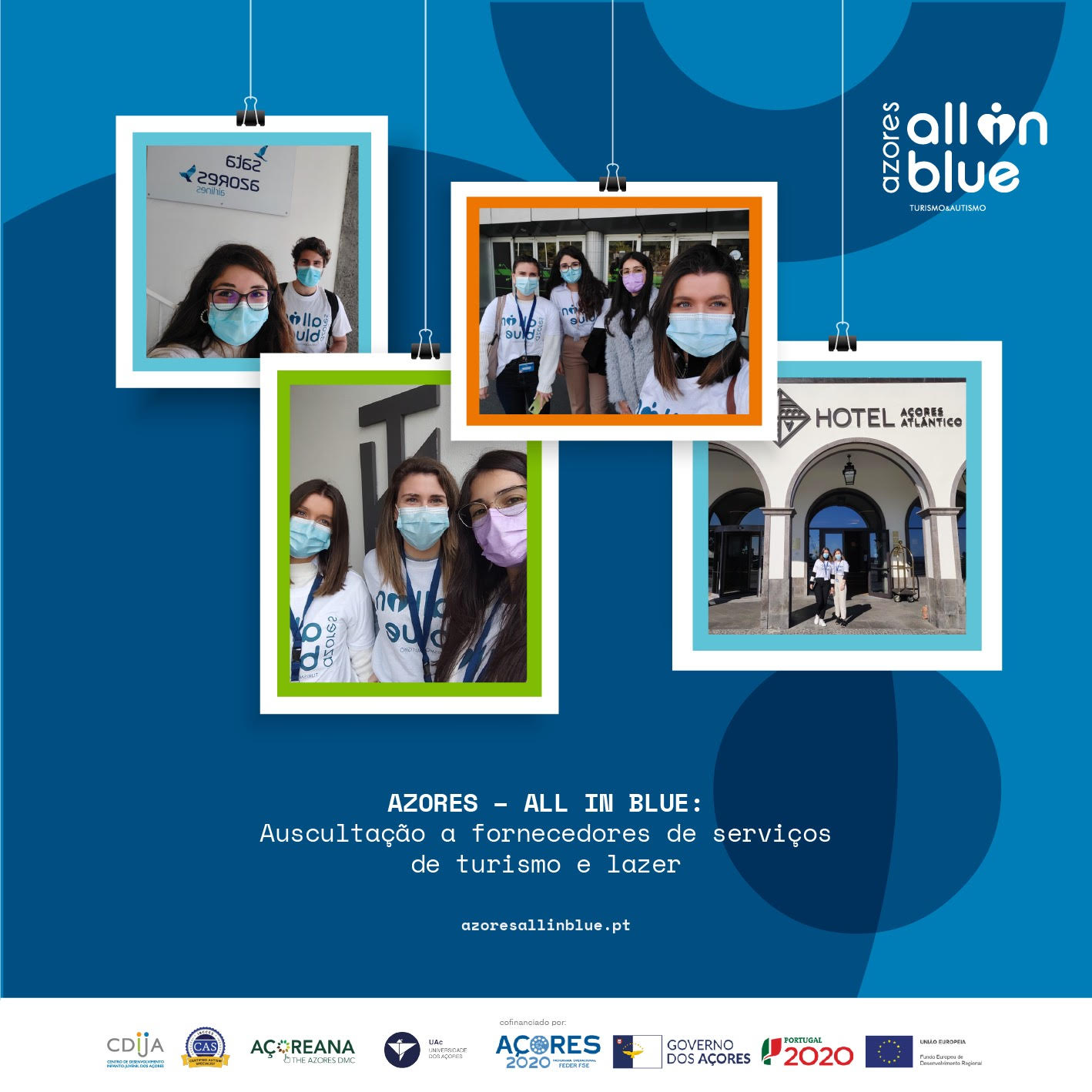 family consultation